Proud sponsors of this site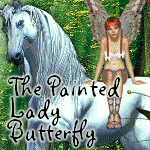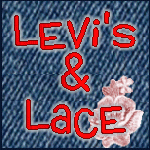 Do auction templates really work?
Your listing has to be PROFESSIONAL. Let me tell you about our experiment. From Articlebase
We have tried various listings for the same item. And what do you think which listing got the most bids? Right, listings with a professional UNIQUE design end up with 30-40 more bids. Can you imagine that? It was exactly the same item. Just the design of the sales letter can make a massive difference in the end price you may get. It's just amazing. We have saying in German: "Dash Ague sits mitt". The translation is something like: "If it looks nice it has to taste better". Well, as we know this is not always true though, but that's the psychology of our human brain. If the overall impression of the food is good, an impulse is sent to the brain: This has to taste good – I want to try that. It's the same thing with buying in a shop or on eBay. If the auction website of the item you are looking at looks nice, the product has to be good and it's more likely that you click on the "Bid now" button. We have seen that many times and especially with our little experiment. So, if you use professional looking eBay auction templates for your listings, you will be surprised how this may boost your eBay business you can visit www.sales-page-rapid-fire.com Try to modify your templates and see which perform better.
You will notice that a tiny change can make a huge difference. Keep track which templates has generated what prices and compare after a month. You'll see that some templates do really well and some don't. Be creative and modify your templates. But be careful! Don't overdo it though with bright colors a dozen animated gifs. No, that's not what the buyer wants to see. They want to have a clear and honest description and a good picture. If the overall design is professional, believe me – it's more likely that they place a bid. And at the end of the day – that's all it counts, doesn't it?
---
Janderwski Logo Design
3 Concept Custom Vector Logo
Unlimited revisions on selected concept
Best Deal on eBay!
---
Photography Tips for eBay Sellers
Don't use a flash, unless you are a pro. Flashes can wash out an item. Use natural light or room light whenever possible.

Show close-ups of brand-name labels or stamps, as well as certificates of authenticity.

Show close-ups of damage, if any, so customers will not be surprised when they receive the item.

Use a neutral backdrop in your photos. You want potential buyers to focus on your item, not on the background. If the background is busy or crowded, it may be difficult for bidders to see the item clearly.
---
---
Your Auction Title
What's in a name? Plenty, especially when it comes to auction titles. Compelling, useful, and searchable titles are crucial to successful online auctions. Let's face it: If you can't grab them with your title, your auction will likely get lost in the shuffle.
When you're deciding on a title, consider whether or not the words included will serve as good keywords--that is, words that buyers will do searches for when they're looking for items on an auction site. Yes, with a snappy and well-done title you'll be able to attract some rubberneckers; however, most users rely on searches to find their items. By using good keywords, your auction is more likely to show up in more search results.
For example, let's say you're selling that Wilco CD, which is called "Being There." Here's a possible title:
WILCO CD Being There - Country Rock - Uncle Tupelo
Here we have the band's name (in caps), the music format (CD), the CD's title ("Being There"), and the type of music (country and rock), in addition to the band (Uncle Tupelo) that several members of Wilco used to belong to. This covers a lot of keyword possibilities within a small amount of space.
How about if you're selling a Phantom Menace poster (which probably isn't worth as much as you'd like)? Don't just settle for "Phantom Menace Poster" as your title. You've got more space than that--use it. Include "Star Wars" as well (or any specific characters featured in the poster), so that someone who does a more general search for "star wars poster" won't miss your auction. By Vendio
---
Great Links